Pediatric Dentistry
Introduction
Your dentist, Dr. Park recommends that brushing begin as early as six months, (or as soon as your child's first tooth appears) and that they should see a dentist before their first birthday.
That may sound young, but it's never too early to start thinking about your child's oral health. More than 40% of kindergarten-age children suffer from tooth decay. It's even more common than asthma or hay fever. In fact, despite being largely preventable, tooth decay is one of the most widespread chronic childhood diseases in America, and is the number 1 cause for missed time from school.
Healthy primary teeth or baby teeth is vital for proper chewing and establishing proper alignment of the adult teeth coming in correctly.
Early loss of primary/baby teeth due to decay and infection will compromise your child's bite, alignment, and formation of their adult teeth.
In addition it is never too early to have your child get familiar and comfortable visiting our office.
Crowns
STAINLESS STEEL CROWN
The stainless steel crown (SSC) is the most durable, long-lasting dental restoration for primary teeth. It covers and protects the tooth until it is naturally lost. The SSC is indicated when:
The cavity is large and covers multiple surfaces of the tooth


The child is at a high risk for future cavities


A tooth has received a nerve treatment.


The SSC is an economical, time-efficient, mercury-free dental restoration that has a 60-year track record for durability and safety!
VENEERED CROWN
A child with severe decay on his or her front teeth may require this type of esthetic crown. A stainless steel crown is coated with an attractive resin material and the crown is placed over the tooth after the decay is removed. This is a great restorative option to maintain teeth that may otherwise require extraction.
RESIN CROWN
If a child has anterior (front) tooth decay, a resin crown may be the treatment of choice. The resin crown is an all white crown that can be the most esthetic type of restoration for primary teeth and is used when decay is not extensive and the gums are healthy.
Fillings
WHAT IS A COMPOSITE FILLING?
A composite (tooth colored) filling is used to repair a tooth that is affected by decay, cracks, fractures, etc.
The decayed or affected portion of the tooth will be removed and then filled with a composite filling.
Because composite fillings are tooth colored, they can be closely matched to the color of existing teeth, and are more aesthetically suited for use in front teeth or the more visible areas of the teeth.
PROCEDURE
Composite fillings are usually placed in one appointment. While the tooth is numb, your dentist will remove decay as necessary. The space will then be thoroughly cleaned and carefully prepared before the new filling is placed.
If the decay was near the nerve of the tooth, a special medication will be applied for added protection.
The composite filling will then be precisely placed, shaped, and polished, restoring your tooth to its original shape and function. It is normal to experience sensitivity to hot and cold when composite fillings are first placed, however this will subside shortly after your tooth acclimates to the new filling.You will be given care instructions at the conclusion of your treatment.
Good oral hygiene practices, eating habits, and regular dental visits will aid in the life of your new fillings.
Sealants
WHAT ARE SEALANTS?
A dental sealant is a thin plastic film painted on the chewing surfaces of molars and premolars (the teeth directly in front of the molars). Sealants have been shown to be highly effective in the prevention of cavities.
HOW LONG WILL SEALANTS LAST?
A sealant can last for as long as 5 to 10 years. Sealants should be checked at your regular dental appointment and can be reapplied if they are no longer in place.
WHY ARE SEALANTS NEEDED?
Back teeth have deep grooves and pits that are very difficult to keep clean. Plaque, which is a nearly invisible film of bacteria and food, collects in these groves. To make the plaque easier to see, we may stain the plaque with a harmless red dye.
Every time you eat the bacteria in plaque forms acid. Without sealants, these acid attacks can cause the enamel to break down, and you get a cavity.
Dental sealants are an important part of Preventive Dentistry. Sealants are used to protect teeth that have deep grooves or pits from getting cavities, primarily the chewing surfaces of the back teeth where most cavities in children are found.
Sealants are normally easy to place and do not require local anesthesia. Any tooth that is susceptible to cavities, including primary (i.e., baby) teeth, is a candidate for sealant application, including newly-erupted permanent bicuspids and molars.
The dental sealant is the most economical preventive restoration.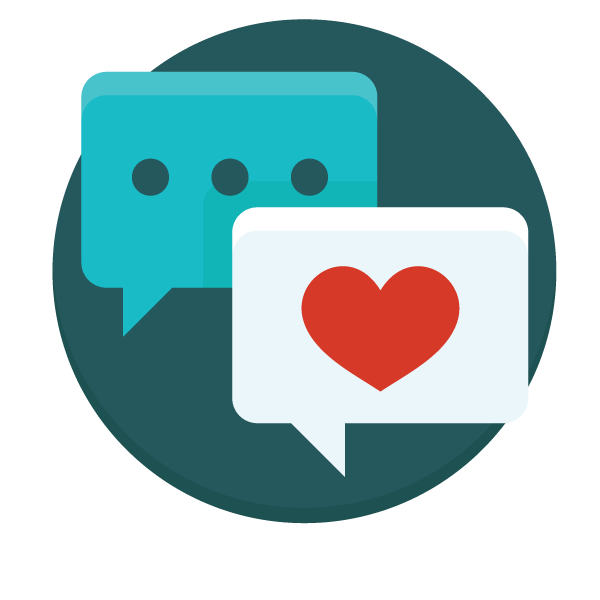 What People Are Saying

We have been going to young dental care for the past 15 yrs. I highly recommend them to anybody. I have NEVER been less than highly satisfied with the staff and the care my family and I have received . Wonderful people.
My whole family just started using Young Dental Care, we love this place and ALL of the people in the office. They make it their job to make you feel comfortable, and to educate you. 5 stars all the way!
The whole office staff is awesome. I am not a dentist loving person, but these people make you comfortable and relaxed. Doctor Young Park is great at those awful roof of the mouth shots.
I've been going to this dentist for the last couple of years. Dr. Park is great, knowledgeable and personal. The assistants there have been working there for a long period of time as well, so I recognize familiar faces when I go.